Meet the team
Meet The Team
Ms Hancock - Nursery Lead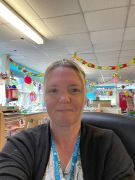 I have over 15 years' experience working with ages 0-5. I began my journey as a Volunteer at my son's Nursery school, I found that I really enjoyed working with ages 3-5 and I have not looked back since.
I enjoy learning every day from all the different children and their individual interests and personalities within the Nursery.
In my spare time I enjoy spending time with my family. I enjoy carp fishing with my partner and walking our four dogs.
I am looking forward to supporting your child in any way possible.
Ms Walton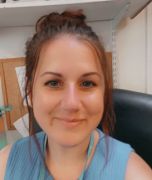 I have worked in Nurseries for over 20 years, becoming a practitioner and getting my NVQ level 3 upon leaving school. I love reading times with the children and doing creative activities with them.
In my spare time I enjoy time spent with my partner and children, taking my dog for long walks over the fields and eating out!
I am looking forward to welcoming your child into the setting and helping them through their journey of learning, making it memorable and exciting!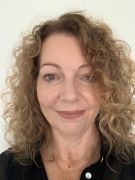 Mrs Tompkins
After taking a career break to care for my Grandmother and young children I decided that this was something I really enjoyed. I started working at my son's nursery in 2013 and qualified in 2017. Since qualifying I have worked primarily within early years. I love to help the children grow and develop through play. I enjoy arts, crafts, and messy play with the children.
In my spare time I like spending. time with family and friends. Days out to the beach and places of interest.
Key Person
Before your child starts at our Nursery we will come and visit you at home. This helps us get to know your child in the comfort of their own home and we will ask you to complete an "All About Me" form to support this.
Once your child starts with us, they will be allocated a member of staff who will be their 'Key Person'. All our Nursery staff will get to know your child well, but the Key Person's role is to help your child settle and be someone they can relate to and rely on when they are with us. The Key Person will identify how your child learns through their play and be responsible for ensuring that the care your little one receives, meets their individual needs. The Key Person will be your first point of contact for any questions you might have.
We will inform you of your child's Key Person once they have been at Nursery for a few weeks. This gives us the opportunity to get to know your child and identify who the most appropriate member of staff is for your child. This is based on the relationship that your child has with the different team members and any additional needs or interests.
At William Morris School Nursery we use an online system called Tapestry to make regular observations of your child - we write down what they say and do and take lots of photos to keep you updated with how they are getting on.
We have an open-door policy, so please come in and speak to us if you have questions or need some more information.