Sports Premium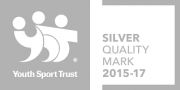 Primary Physical Education and Sport Premium
Since September 2013 all primary schools across England have received a share of the Government's £150m per annum Primary Physical Education and Sport Premium. The funding is ring-fenced and must be spent on improving the provision and quality of PE and sport in primary schools so that pupils develop healthy lifestyles.
William Morris School received £8,655 for the academic year 2013-14. During 2014-2015 we received £8.564 and it has been spent on the North Oxfordshire Schools Sports Partnership,linking us with local partnership schools.
Their work includes; coaching teachers, modelling good practice, organising competitions and raising expectations for sport.
90% of this funding has been spent on our annual affiliation to North Oxfordshire School Sport Partnership (NOSSP). This affiliation gives William Morris School access to regular expert advice from a secondary PE specialist, weekly in-school support for teachers from specialist PE mentors, quality assured professional development training for teachers and teaching assistants, occasional input and support from qualified sports coaches, access to regular sports competitions and festivals including national School Games competitions, support with the development and delivery of primary Change4Life sports clubs and evaluation tools to help measure and monitor progress and impact.
NOSSP affiliation also provides automatic full primary membership to Youth Sport Trust and a range of additional benefits and support including the Youth Sport Trust Quality Mark. The remaining 10% PE and Sport Premium has been spent on supporting the cost of travel to and from sporting activities, including swimming. In addition some funding will be used to increase resources for PE and lunchtime games.
Impact
There has been a very positive impact from the Sports Premium Funding on both the pupils and the staff in our school. We have been able to use a qualified teacher mentor to work alongside our staff. She has supported teachers to increase their subject knowledge, and confidence in teaching the necessary skills in order for children to succeed in PE. Children are now enjoying taking part in high quality PE lessons and gaining new skills.
Children take part in both inter and intra competitions. For example, Strictly Come Dancing in Year 4/5 gave the children the opportunity to develop their jive skills in their dance lessons and then compete in pairs against each other for a place in the grand finale. Taking part in competitions increases children's engagement and their desire to succeed. Most year groups have attended festivals run by NOSSP where they are able to take part in activities against other schools.
We have continued to provide an inclusive curriculum for all pupils ensuring they can all participate in each lesson, whatever their ability or special needs. Through our PE lessons and competitions in schools children are developing their self-esteem, team spirit and confidence, but also understanding of fair play. Children are excited about their learning in PE, and for some children their attendance and punctuality has improved as a result.
2014 -15 – Mrs Lynn Archer, our PE Co-ordinator maintains our link with the Sports Partnership on the school's behalf and ensures we have access to the calendar of sporting events, workshops and festivals – Y3 take part in a Football Festival this term and Y5/6 will muddy their knees taking part in a Rugby Tournament.
Their work includes; coaching teachers, modelling good practice, organising competitions and raising expectations for sport.
Partnership participation continues, with coaching for staff in FS, Y2 and Y6 in the Autumn term. It is great to see the children reaping the benefit of expert Dance, Gymnastics and Co-ordination Games thanks to our visiting Sports Leader, Sarah Thingummy who works alongside class teachers to support the development of excellent practice in this vital curriculum area.
Page Downloads